Here is a bit of recent work of mine from a freelance client. There are an upstart pet grooming and boarding shop by the name of Woof's Play and Stay.
They were in need of a logo, signage and a website to help get there business off the ground.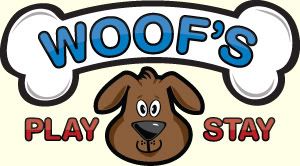 Logo

It is always interesting working with owners of small companies, as most often they are very passionate about their business and like to give very specific direction when it comes to designing an identity for it. This was no exception. Before I even began working on the project they had a rough sketch of what they wanted to logo and sign to look like. In some regards this is more difficult to execute as a designer then having no direction at all – especially when you feel that the direction they have chosen isn't necessarily the best. Non-the-less, I took on the project and delivered the client an identity and website that they can be proud of and will establish them a pressence in the marketplace.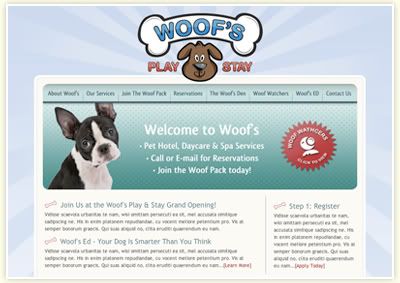 Website Homepage (test site)

As a side-note - one of the things that you tend to miss out on as a designer working mostly in the digital space is being able to touch, feel and smell the fruits of your labor, such as you can working in the print world. This project allowed me to play in that 'real world' space a bit, which is a nice change of pace. It is good feeling to look up as you drive down I-35 and see something standing 30 feet in the air that you created.



Outdoor Signage



Located at 1-35 and Shawnee Mission Parkway (where the old Chevy's restaurant once was)